Ashaki Boelter grew up in the bay area, California's San Francisco, Richmond, and Vallejo. Now celebrating over 20 years of writing wild and crazy stories under Shakalot High Entertainment, Ashaki entertains advancing his world into film. We look forward to seeing what 2019 has in store, indeed reading the newest releases soon to come for the literary market.
Buy your copy or copies today for low prices here at Shakalot High Entertainment! You can reach the author, Ashaki Boelter, at ShakalotHighEntertainment@yahoo.com for your own signed book copies as well.
More about Ashaki.
Who's your inspiration?
My God, my family, and whatever makes me happy. I'm a moody writer. Music also inspires me, from Al Green to LL Cool J, Tupac, and Run DMC. The Winans and Walter Hawkins to Lil Ras, T-Bone, Nuwine aka Wine-O aka Hefe Wine, and Da' Truth. New Edition to Stephanie Mills and DeBarge. Michael McDonald to James Ingram. Patti LaBelle to Mariah Carey. Just to name a few, it just depends. Sometimes, you can hear the rhythm in my writing.
Who's your favorite writer?
Me. Then again, those folks who were inspired to write the Bible. There's always something new and something to learn from, even though the book has been around for a very long time.
Favorite movies?
The Pirate Movie, Enter the Dragon, Back to the Future, Body and Soul, Love & Basketball, Brown Sugar, and Breakin'.
Favorite Actors?
Fred "The Hammer" Williamson, Sylvester Stallone, Martin Lawrence and the late great Jerry Lewis.
Favorite Actresses?
Jayne Kennedy and Kristy McNichol.
What kind of music do you like? Who do you listen to?
The kind of music I like: R&B, funk, 80's hip hop, scratchin', gospel, 80's pop, and some rock. I think music inspires me in a lot of ways... I couldn't write without it.
Have you always written crazy romances?
Actually no. I started off drawing action comic books... 3rd grade. I always wanted to be a Mad magazine artist, but it didn't happen. Wish it would, if they read this! So, I've got an overwhelming number of comics I've drawn on folded typing paper, collecting dust. It's just something to laugh at I guess. 100's of characters.
As the competition in art grew and street art became the non-standard to most considered "artist" according to some art colleges I won't name, I left art behind for whacky stories. My expression is the most important thing, not someone else's. I molded myself in what I do. I'm one of a kind.
FAQ: "How do you pronounce the company name?"
ANSWER: "The company name is pronounced in either two different ways. It's either Shock-let High Entertainment. OR Shock-a-lot High Entertainment"
FAQ: "Does the name have a meaning? Where'd the company name come from?
ANSWER: Shakalot High comes from the author's name "Ashaki" and the word "chocolate". Put me in the room with some chocolate candy and watch out how wild and crazy I become with a chocolate high! The entertainment part? Well, maybe I'll break out with an off the wall story? Like in every book published by Shakalot High Entertainment.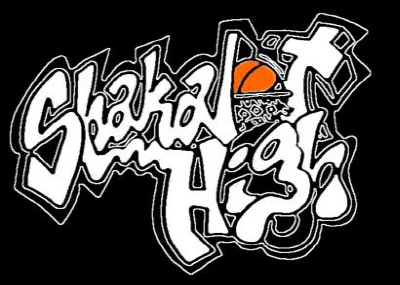 *The following are comments posted on other sites such as Borders.com, B&N, and others:
"Boelter's first effort is certainly note-worthy and promising--well worth a pick-up."- Reader (borders.com)
"Most of the fun is in the language which is street wise, exuberant, and lush with metaphors." -American Literary Press

This is a good book it is a easy read. the author's street style writing is very funny you will be laughing all the way through. The guy has a original writing style and I can't wait to read more of his works.-reader
(Barnes & Noble.com)
A must read book.
"I enjoyed this book. It gives the reader a feeling of being a part of the book. It is a fast moving book with a special kind of humor that I have not found in any other book that I have read. This book covers a wide range of emotions, from happy to sad to hilarious at times. I have bought several copies of this book and given it as gifts, everyone that I have given this book to has enjoyed it as well. If you read any book this year, it definitely has to be this one!"-Reader
"Funny, witty, and outrageous. Boelter spins a yarn that will make you remember what a good laugh feels like!" – www.GoodBooksOnEarth.com on Part 1 in the All-4-Love series, Distant Lover
An Urban Romance for Your Soul
"Boelter weaves the sort of story that is not often represented on the book shelves of your garden variety book store. Finally, an African-American romance spiced with hip dialogue and comedy that speaks to the urban set. Boelter's first effort is certainly note-worthy and promising--well worth a pick-up." - Reader

"Very passionate, action-packed, and streetwise. This romance entertained me from beginning to end. Ashaki Boelter spins things to keep it interesting. Just when you think the story ends... there's more. The poetry is nice, the story is intelligent and funny." -reader Half.com
In The Name Of Love is like gumbo. It has everything in it! This is one of Boelter's best by far!" – In House Critic, Bend OR