Don't Stop Til' Ya' Get Enough!!!!!
All books shipping time 1-2 weeks
Order! Order! Order!
The Shut em' Down series

By Ashaki Boelter

Shut em' Down Series #1:

Enough is... Enough

By Ashaki Boelter

ISBN: 978-0-9796-2191-8

Ashaki Boelter presents a no-holds barred series from his 1990 vault called SHUT EM' DOWN. The first installment is called ENOUGH IS... ENOUGH, where Ashaki Boelter blows up everything in a foul Northern Idaho set called Duncan City. The story begins where a young Black man marries and to make his bright wife happy, he fearlessly moves to this joint in the vicinity of where she's from. Within seconds of pulling up in the driveway, he gets lynched.

Half-truths and cracked clues cause a dangerous duo to follow up on the crime scene. Rondell Jackson and Mean Dean, cousins of the deceased Black man, roll up to find out what actually happened to their cousin in this Duncan City. However, after getting knocked out upon their arrival, they wake up to find that Duncan City, which is located on a sold piece of reservation, is actually a slave plantation with a bunch of extreme racists running it! The US government seems oblivious to the crooked happenings, so it is up to Rondell and Dean to lead a revolt to free all of the minorities, who are enslaved in Duncan City.

There is nothing sugarcoated about Enough Is... Enough. Ashaki brings it hard like a million TNT, reloading and exploding from start to finish. The Man stands no chance in one of the coolest, Black action adventures ever written! Dig that!

To order your copy, just click on the book cover. Sells for $14.65 a copy at Target.com!



The No-holds barred version of Rob Me Tonight

Shut em' Down Series #2:

Rob Me Again and Again

by Ashaki Boelter

ISBN# 978-0-9796219-2-5

Calvin Brown is a wealthy author who moved to an uppity part of town. One night, a burglar breaks into his home and steals nothing more than... his heart! Calvin is in love after he finds that the burglar was the woman of his dreams.

However, since Tamia, the burglar failed robbing him, her hustler named King Cornelius wants her to make up for it. The king wants her to make up by doing what he wants of the other women he pimps. He wants Tamia to do whatever he so wants! Unfortunately, Tamia is not into the whore industry and beats the crap out of the king!

The king of the streets wasn't hip on getting beat down by a "woman" and calls on a manhunt to find Tamia.

Tamia hides in the best place she could think of, since King Cornelius has eyes in the police force also. There's really no way to get out of town. Tamia's family isn't even safe. So, she runs to the one place nobody would ever think she'd run to: The home of Calvin Brown, the man she failed to rob.

Calvin, who incidently is in love with her, has to decide if protecting her is worth his own life. Rob Me Again and Again is a very passionate, action-packed, and streetwise romance that crosses lovers beyond the setbacks and social differences of poverty and the rich life.

This is the rewrite of Rob Me Tonight (2002) by Ashaki Boelter in the buff. There are no censors within. The book moves at a 100mph pace with nonstop action and romance.

For bulk ordering or ordering other selected titles for a discounted price, please email

ShakalotHighEntertainment@yahoo.com

. If you'd like a signed copy from the author, also request this at the email listed here.

Shut em' Down Series #3:

Starting Static

By Ashaki Boelter

ISBN: 978-0-9796219-3-2

After a wealthy bank owner is run over with a car and gone, the ex business partner from Great Britain inherits the fortune and uses the money to buy street gangs, cops, politicians, and every other evil group to build terrorist cells within the United States. He wants to take over the world! It is left up to Bad News Jones, an ex gang member and a very good hit man, to stop him. However, there's too much to handle and he soon finds himself outnumbered. Bad News Jones calls on his old school homeboys, the fiercest fighters on the planet: Mean Dean, Rondell Jackson, and Black Belt Willie. Together, they form an indestructible force to reckon with. However, are they enough to stop the British Invasion? Starting Static is very explosive and the outcome is definitely full of surprises. Hold onto your seat when you read this one in the Shut em' Down series!



$9.99 US

Shut em' Down Series #4:

Meltdown of the Maniac Hood Fighter

By Ashaki Boelter

ISBN: 9780979621949

Black Belt Willie returns to his hometown of Stowe Valley to take down The Man and ruin all of the plans to rid the city of all minorities. ACTION PACKED. If you're looking to satisfy that angry urge after being disrespected by your boss, a cop, or someone you really cannot stand, this book is the one for you. Be sure to also check out Ashaki Boelter's previous books in this action series: Starting Static, Rob Me Again and Again, and Enough Is... Enough.

Please be aware: ***The SHUT eM' DOWN series is not suitable for children due to references of drugs, language, and adult situations.**

 
NEW FOR 2011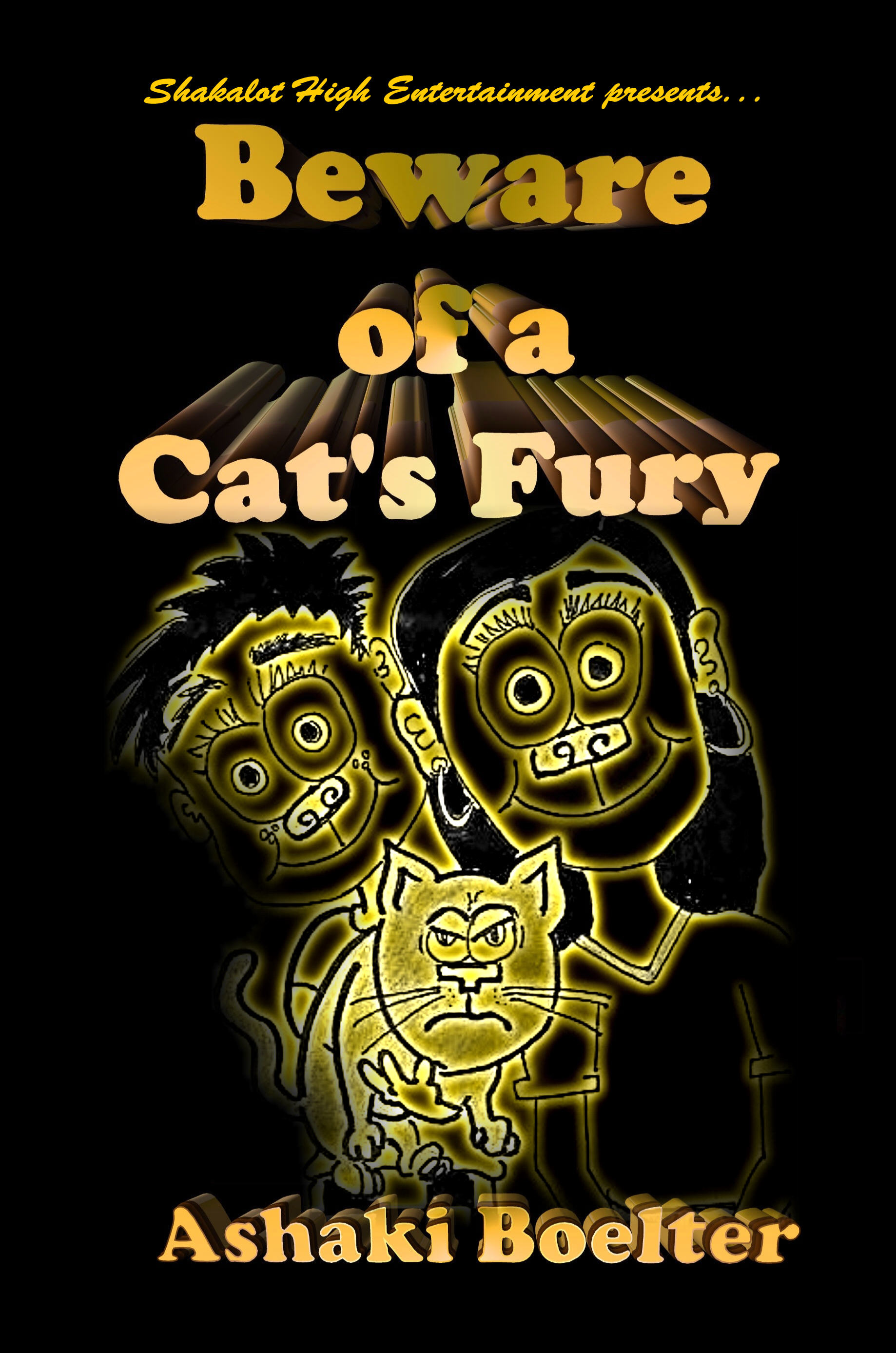 The long-awaited, cat disaster novel available now!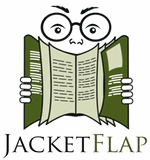 # 1 source of Children's book connections!
This one is for the kids!
Beware of a Cat's Fury(ISBN 978-0-9796219-8-7) Shakalot High Entertainment presents... Beware of a Cat's Fury by Ashaki Boelter. A brushed off scientist and a vengeful cat are merged together in a robot that has to be stopped before it takes over the world and cripples the entire human race! It is up to the cat's owners and friends to stop this awful mission. This is a fun adventure and read for children and teens!
ORDER YOUR COPY TODAY! Simply click on the buy now tab or email ShakalotHighEntertainment@yahoo.com for your autographed copy today!
Available right now! Inspiration for the streets!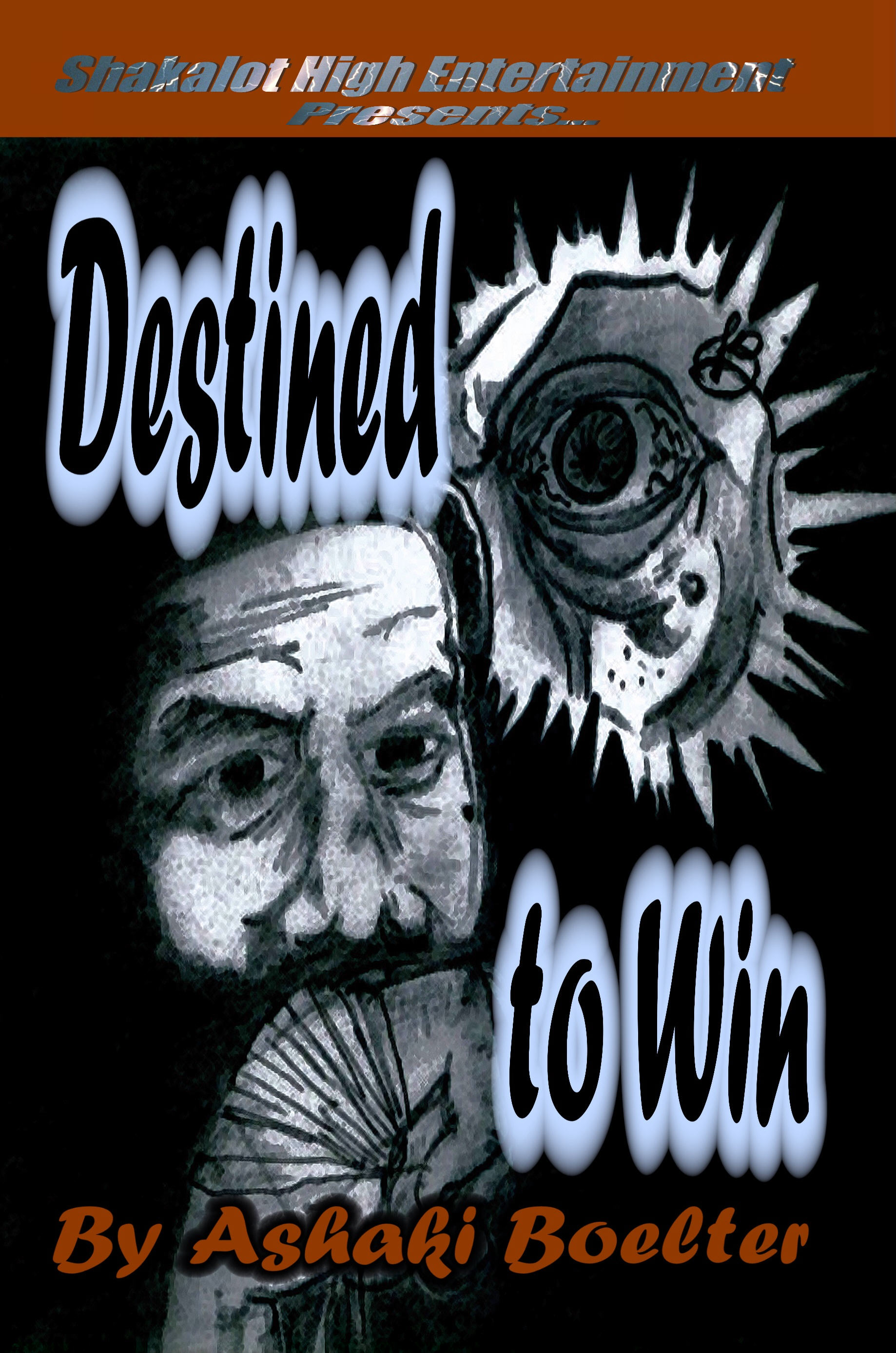 Click on cover to purchase****** Only $14.65 + shipping!
***An interesting, icky, and gooey short story on FictionPress.com, by Ashaki Boelter.*** CLICK HERE!
Destined to Win
By Ashaki Boelter
Supa Dupa Man: The Next Morning by Ashaki Boelter
He was just a normal thug, living life ghetto fabulous, until he witnessed the death of his homeboys one Sunday afternoon. However, Bobby Wilson not only saw what everyone else saw. He was also confronted by the demon behind his homeboys' slaying! Bobby should have died in that accident, but God thankfully intervened in his life just prior.
Bobby, just the night before, was drunk, high as a kite, fighting, swearing, and flattering the hotties. The next morning, Bobby was in church by orders of his fed-up momma. Meanwhile... Moohpha, the demon responsible for failing to kill Bobby, won't dare return to Hell without him. The monster is on a mission to destroy Bobby, but not if his internal heroes can help it. The Supa Dupa Man series is an entertaining comic book that reminds us that life on earth is short. Why shorten it even more with the crooked stuff we do? Bobby Wilson is not perfect. Enjoy his voyage, as he tries to keep his life focused on God. All art by Ashaki Boelter.
Click here for a sample: http://www.lulu.com/browse/preview.php?fCID=317885
Now available! Just click on the picture to buy!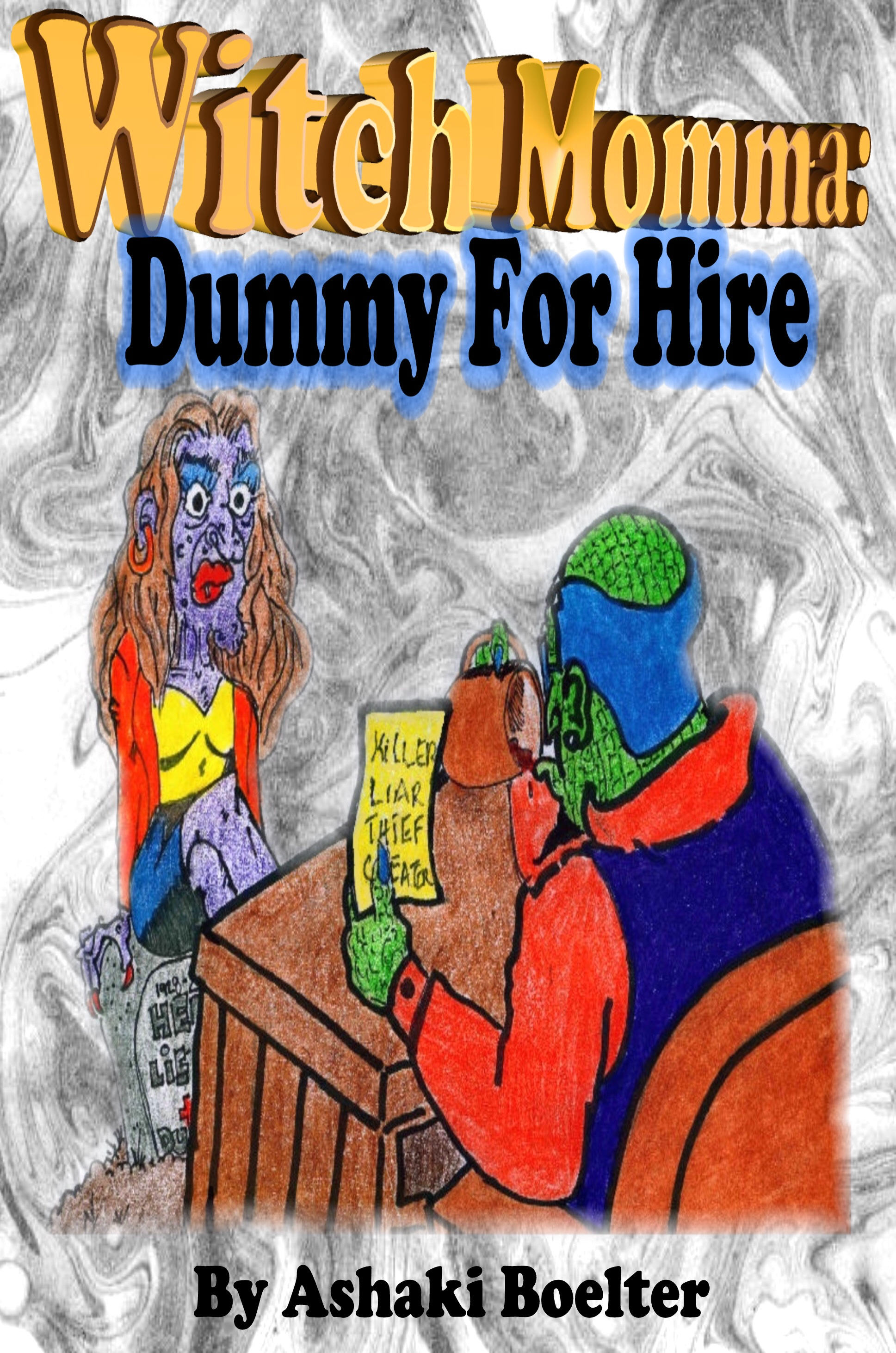 Only $9.98
Witch Momma: Dummy for Hire
by Ashaki Boelter
Jesus! Jesus! Jesus! Satan is so fed up with Jesus Christ that it decides to imitate God by creating its own kind of savior, one that could save people from religeous biases and annoyances! A savior that makes it ok to cheat, steal, and lie. Instead of creating a monster in its own image however, Satan decides to entertain itself by hiring some "lucky" human for the job. Unfortunately, as the plan usually unfolds, Satan decides to break his promises.
So, who is dumb enough to ride on Satan's promises? Try Florence Willis, the dummy for hire. She'll do anything for Satan, including using her witchcraft to direct her own daughter to Hell! It's not going to be easy however. Servants of God: Aaron, Edward McCray, Lisa, and Big Bruce are hot on a very scorching path to rescue Juanita, the daughter of Florence... even if they have to fight off other zombies at the gated entrance to Hell.
Guranteed spook-ta-fied! Only 9.98 US. Ashaki Boelter keeps it street in this one as well, making this one a classic.
***This is very erotic in nature and not suitable for young readers.*** To order your copy, click on the book!
Boiling Blood by Ashaki Boelter
This is a good ole' fashioned, revenge western story by Ashaki Boelter of Shakalot High Entertainment. This story is recommended for anyone who's in a real foul mood. The author had a hog-killin' time writing Boiling Blood. It is about a man, who avenges his brother's death. He is so angry, even after the story ends, it's not over. Can somebody say "Anger Management" after you read this one? Order your copy by clicking on the BUY NOW button:
Click here for sample of Boiling Blood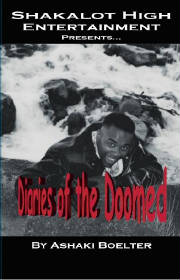 Diaries of the Doomed by Ashaki Boelter
From childhood memories to old accounts told by survivors, Diaries of the Doomed is a remarkably clean, goofy, frightening, and young teen collection of stories about possible tragedies we overlook on a daily basis. After reading this, young readers may seek to reproof their many walks of life for the better, as the writer encourages through wild and crazy stories. Adults reading this will say something like, "What in thee world!?"
Ashaki Boelter, the funk-ta-fied story teller, brings to you one of the zaniest and classiest books he's written to date for the young mind. Best impact for 8 years and up.
Diaries of the Doomed is a hip and urban wipeout!
Very kid friendly! Don't forget to order Diaries of the Doomed 2: Fate of the Fatal also!
Boelter's 3rd release, Hate Begets Hate, is a thrilling and twisted book about a failed interracial relationship that turns into a shootout between dozens of hicks and a lone brother out in the boondocks. Brother's relationship was doomed from the beginning. His girlfriend has straight up lost her mind!
Ashaki Boelter exposes cultures' ignorances and many readers find the story intriguing and deep. College school professors have ordered this particular book because IT IS factual in how some of us treat each other on both sides of the color barrier; it does make for a great classroom discussion or debate. Boelter writes without watering anything down- no holds barred! There's racism in how many folks speak, stare, dance, and live, etc. After reading this book, you'll want to challenge Boelter. All you'd have to do is open your eyes and listen.
Boelter not only writes a book for classroom discussion, but for reproof or correction on our conscience level.
Hate Begets Hate, but love conquers all.
To order Hate Begets Hate, click on the book.
All-4-Love Series!

By Ashaki Boelter

*** DISTANT LOVER

By Ashaki Boelter

ALL-4-Love Series 1 of 3

Ashaki Boelter's Distant Lover is absolutely crazy. Part 1 of 3 in the All-4-Love series, Distant Lover, is about Alley Richard and his desire to hook up with a beautiful woman named Lavida. However, there are a couple of roadblocks: Lavida's ex-fiance, who'd left her to make up some cash by the worst means, Lavida's gangster son that wants to bust a cap in Alley for so much as looking at his momma, and then there's Jack, the recovering singing drunk who dwells in depression. Alley makes the necessary changes in his own pitiful life, but the ultimate change comes after his run in with death... and finally victory.

Boelter takes the reader to the edge of their seats in this compelling love story that picks up in In The Name Of Love! You do not want to miss Distant Lover. It's raw with hip language and down to Earth situations- well kind of down to Earth.

"Funny, witty, and outrageous. Boelter spins a yarn that will make you remember what a good laugh feels like!"

All-4-Love Part 2 of 3


To Purchase, click on book cover

**** IN THE NAME OF LOVE!

By Ashaki Boelter

The magnum-chaotic sequel to Distant Lover in the All-4-Love series is here! Told by the thug cousin of Alley, Julius Stokes seeks to settle down with one woman. Lavida, Alley's wife, has a neighbor that is perfect for Julius.

HOWEVER, Julius finds that settling with the neighbor unfortunately mixes him up directly with none other than... Robert Coltrane! That's right, the self proclaimed "Pimp of the World" and criminal nuisance to Alley and Lavida's past returns with the most ridiculous idea to spoil and ruin everybody's life.

This slapstick sequel will have your stomach bouncing all over the place and your eyes in strain in pain! This is a power seller!

***Perfect Combination

by Ashaki Boelter

From the day Lamont Stokes walked out on his family, his life went down the toilet. For years on, his life was meaningless. It wasn't until twenty years later when his family found him and knocked some sense into him that he thought …

"What in the world am I doing?"

Lamont realized what life was and despite what his homie wanted, Lamont went back to Patrice and his son Julius! Inspired, the criminal homie formerly known as the "Pimp of the World", Robert Coltrane decides that he ALSO wants his ex-fiancé and son back in his life! Again, Robert creates chemically imbalanced chaos that makes him worthy of being struck down by God.

First of all, Robert didn't realize that Lamont's girlfriend was none other than the aunt of Alley Richard! Well, Alley is married to Robert's ex-fiancé, Lavida, who is also the mother of his child! From history, Robert's life is in danger anytime he crosses paths with his baby's momma and her family. As Lamont moves in to establish a perfect combination, Robert once again gets ridiculous and then gets knocked out of the picture with one hit. TKO'd.

****NOW AVAILABLE!****KNOCK YOURSELF OUT for only $16.95 US! OR you can email shakalothighentertainment@yahoo.com to discuss bundled prices. GET ALL THREE BOOKS! Donate them to your local libraries! Once you read these, you'll feel like part of the family in these series. YOU'LL WANT MORE! LOVABLE CHARACTERS THROUGHOUT AND THE ALL-4-LOVE SERIES IS WORTH THE PRICE!